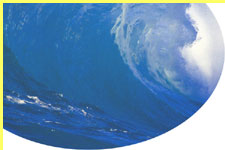 With over 50 years of experience in marine corrosion control, Wilson Walton International offers its clients unmatched expertise complemented by worldwide service and distribution networks. From our leading edge ICCP and Marine Growth Prevention Systems, to sacrificial anodes manufactured in high purity alloys at our own foundry, Wilson Walton is the name you can trust for dependable American-made anti-corrosion and anti-fouling products. (Learn more about our history and innovations.)
Our headquarters is located in Wall Township, New Jersey, USA, just minutes from the Atlantic Ocean. The Wall office is home to our sales, customer service and finance staff, as well as corporate officers:
Michael Long, President
Born 1957, earned a BA degree from West Virginia University, Morgantown WV, in 1979. Joined Wilson Walton that same year. President since 1996.

John Kuzmich, Executive Vice President
Born 1953, earned a BA degree from William Paterson University, Wayne NJ, in 1976. Joined Wilson Walton in 1977. Executive Vice President since 1985.

Patrick Robinson, International & Offshore Sales
Born 1973, earned a BBA degree from the University of Notre Dame, Notre Dame IN, in 1994, and an MBA degree from McGill University, Montreal Canada, in 1998. Joined Wilson Walton in 2003.
Located across the Hudson River from Manhattan and in close proximity to Bayonne, Elizabeth and other major shipping centers, our Hoboken, New Jersey office provides expert installation, maintenance and repair of all Wilson Walton products, in addition to the manufacture of our Impressed Current Cathodic Protection (ICCP) and Marine Growth Prevention Systems (MGPS).
The company owned and operated foundry is located in Houston, Texas. Sacrificial anodes are fabricated in aluminum and zinc alloys to our exacting standards for use in Wilson Walton and other systems. Experienced field technicians are also based in Houston, serving customers throughout the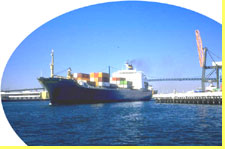 Southern U.S. and beyond.
The Oakland, California and Mobile, Alabama service offices have decades of marine corrosion control experience.
Wilson Walton possesses the resources and expertise to be your single-source provider of anti-corrosion and anti-fouling systems and service.
For current informaton about Wilson Walton's products and services give us a call today at 1-732-681-0707 or fill out this short form.